Follow @GostreamsT
The video keeps buffering and streaming stopped ? Just pause the video for 2 - 3 minutes then continue playing. If you get player error, please try refresh or use other browser instead, such as firefox.
Our system are overloaded. We are upgrading. Everything will be smoother in next 1 or 2 days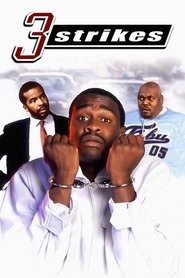 3 Strikes
Brian Hooks plays a character who is just released from jail. And the state adopts a "3 strikes" rule for felons that involves serious penalties. Hooks has 2 strikes, and wants to change his life for the better. When a friend picks him up, they are pulled over, and his friend shoots at police officers, and Hooks escapes. Now Hooks, a wanted man, must clear his name of having nothing to do with the shooting.
Duration: 82 min
Release: 2000