Criminal Minds Season 14 Episode 1
Follow @GostreamsT
The video keeps buffering and streaming stopped ? Just pause the video for 2 - 3 minutes then continue playing. If you get player error, please try refresh or use other browser instead, such as firefox.
Our system are overloaded. We are upgrading. Everything will be smoother in next 1 or 2 days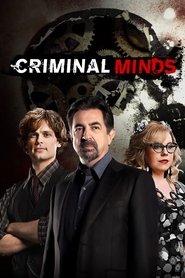 Criminal Minds Season 14 Episode 1
When Reid and Garcia are abducted by Benjamin Merva, it's up to the rest of the team to find them. The BAU finds surprising clues in their own history to solve why the two heroes have been targeted by a mass murderer. It's a race to save them before a Believer's prophecy is fulfilled.
Episode Title: 300
Air Date: 2018-10-03
Year: 2018