Good Girls Season 1 Episode 10
Follow @GostreamsT
The video keeps buffering and streaming stopped ? Just pause the video for 2 - 3 minutes then continue playing. If you get player error, please try refresh or use other browser instead, such as firefox.
Our system are overloaded. We are upgrading. Everything will be smoother in next 1 or 2 days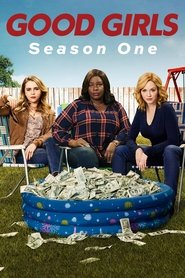 Good Girls Season 1 Episode 10
Fearing for their lives, the ladies scramble to try to take down Rio. A kidney becomes available for Sara but Ruby and Stan don't have the money to pay for it. The three women hatch a plan that will solve both problems – one that involves returning to the scene of their first crime.
Episode Title: Remix
Air Date: 2018-04-30
Year: 2018