Good Girls Season 1 Episode 8
Follow @GostreamsT
The video keeps buffering and streaming stopped ? Just pause the video for 2 - 3 minutes then continue playing. If you get player error, please try refresh or use other browser instead, such as firefox.
Our system are overloaded. We are upgrading. Everything will be smoother in next 1 or 2 days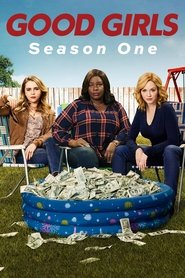 Good Girls Season 1 Episode 8
Rio's feeling the heat from the FBI investigation, so he abruptly shuts down operations, cutting off Beth, Ruby, and Annie's money supply. Their attempt to go back to being ordinary housewives is short-lived when Mary Pat puts the financial squeeze on them — forcing the three women to commit another heist.
Episode Title: Shutdown
Air Date: 2018-04-16
Year: 2018