Grey's Anatomy Season 13 Episode 1
Follow @GostreamsT
The video keeps buffering and streaming stopped ? Just pause the video for 2 - 3 minutes then continue playing. If you get player error, please try refresh or use other browser instead, such as firefox.
Our system are overloaded. We are upgrading. Everything will be smoother in next 1 or 2 days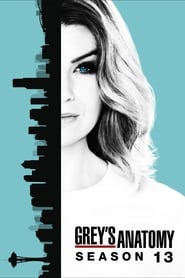 Grey's Anatomy Season 13 Episode 1
When one of Grey Sloan's own lands in the hospital, Bailey tries to figure out what happened while the rest of the doctors jump in to help. Meredith juggles huge secrets that affect her relationships with Alex and Maggie. While Richard helps Jo with a big decision, April and Catherine clash over the new baby.
Episode Title: Undo
Air Date: 2016-09-22
Year: 2016