Follow @GostreamsT
The video keeps buffering and streaming stopped ? Just pause the video for 2 - 3 minutes then continue playing. If you get player error, please try refresh or use other browser instead, such as firefox.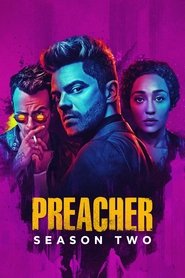 Preacher Season 2 Episode 1
Jesse, Tulip, and Cassidy begin the search to find God. The trio realize they are being followed by a killer cowboy from Hell.
Episode Title: On the Road
Air Date: 2017-06-25
Year: 2017